How to design an effective graphical abstract: the ultimate guide
All researchers know this story by now.
We spend months writing and revising our manuscript to absolute perfection. We feel pretty proud of our work, and we're certain our target journal is going to roll out the red carpet and embrace it with open arms.
Alas, something unexpected happens…
We hit a massive roadblock at the tail-end of the manuscript submission process, simply because we don't have a "graphical abstract."
The editors
"A graphical what?!" we exclaim, throwing our arms in the air.
"What on earth IS this thing preventing us from submitting our amazing manuscript? This is going to be a massive waste of time!"
So, what's the point you say?
You're about to learn exactly how important graphical abstracts are, AND how to nail them right the first time!
Let's talk about the purpose of graphical abstracts, what they should look like, and how you can easily create one to stay competitive with your research.
What on earth is a graphical abstract?
Let's start by clarifying what a graphical abstract (GA) is NOT.
But first imagine this. . . it's late at night.
After several hours of reformatting your paper to the guidelines, you finally hit that SUBMIT button, go to bed, and pray that your manuscript is accepted.
Then at the last minute, something really (really!) frustrating happens. Your target journal requires a "graphical abstract" to be submitted along with your paper, and you can't move forward without one!
So, what do you do?
You have three choices:
1) Scream and damn the day you decided to become an academic (oh the memories…)
Time for a ceremonial tossing of all your papers.
2) Design a graphical abstract from scratch (remember, it's half-past midnight already).
You decide to dust off your coloured pencils from primary school.
3) Grab the prettiest figure from your paper and pretend it's a graphical abstract (you know, the statistically significant graph from Figure 3.1A!)
What most researchers are tempted to submit as a GA.
Look, chances are you're not a graphic designer, and creating a masterpiece with PowerPoint is out of the question. So I'm certain you'd choose Option 1 or Option 3. . . and then pay a VERY steep price for it. If your journal allows it, there may be an Option 4 for submitting a video abstract. We can compare and contrast the options later. Today we're talking specifically about graphical abstracts.
And on that note, let's get one thing straight: a graphical abstract should not be a copy of the best figure in your paper. N E V E R.
So if it's now 3 am and you're tempted to do that, go to bed! Or, keep reading.
What's the purpose of a Graphical Abstract?
Now that we've clarified what a GA should not be, let's nail down its purpose.
A graphical abstract is used to visually and concisely summarise your manuscript and its main message. It tells a clear and concise story, and how it works in your favour depends on who is reading.
If your peers are reading: A GA becomes a promotional tool that positions your paper to stand out in places like social media. As the name suggests, a GA has the same purpose as a traditional abstract. But with 7,000+ peer-reviewed articles being published daily, nobody has the time to read a 250-word abstract. GAs work like movie posters: to grab attention and drive traffic to your paper (the equivalent of the movie). What's more, they even have the power to double the number of times your article is read. Incredible!
Does your abstract entice your readers or scare them off? Or does it draw them in like a movie poster would?
If a non-academic is reading: They don't speak the scientific jargon, and the blocks of text and the boring black-and-white figures just don't do it for them (can you blame them?). Instead with a well-designed GA, these people can finally become acquainted with, understand and appreciate, your research. A GA extends the reach of your research beyond your peers. A GA is clear and to the point, just like if you were to explain your scientific profession at a dinner party. The lay person appreciates short and sweet explanations, not a full lecture!
Less is more!
Do they really work?
Graphical abstracts have been shown to improve the reach of new scientific publications.
One study used Twitter to quantify the effect of including a graphical abstract in the promotion of new publications. The researchers compared Twitter posts with and without GAs over one year, using each post as its own control. They found that the reach of posts with GAs were dramatically greater than those without.
Tweets with GAs received a 7.7-fold increase in Twitter impressions, a 8.4-fold increase in retweets, and a 2.7-fold increase in article visits. We've even compiled this same study into a GA below, check it out!
Who will read them?
The first question you should ask yourself is, who do I want to reach with this GA? Am I just interested in reaching my small community of peers interested in my obscure science or am I interested in going beyond?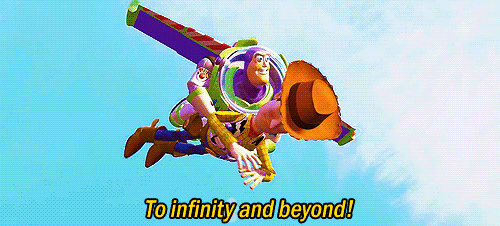 Expert audiences
There is a lot of research out there that is hyper-technical and interests only a limited number of experts. If that's your case, great! You know who you are talking to: the big cheeses of the field.
If you feel that this is your case, I have a surprise for you. You have total freedom in the style of graphical abstract you can use. Because your audience has an expert level of understanding of the subject, you have the freedom to go technical or not. You can decide to show them complex diagrams and p-values or hook them in with a funny comic with a highly nerdy joke that maybe 8 people in the world will understand.
It is up to you.
Non-expert audiences
But what if you wanted to share your work with your next door neighbour, or your grandma?
(… assuming neither of them are scientists in your field…)
Science has traditionally been for (guess what) scientists. That's why Open Access publishing is a super trendy topic. The idea of removing paywalls is great… for scientists. However, is this really enough to make science truly "open"? The paywall is one barrier, but what are the others? And how can a GA help?
Cracking one barrier at a time.
Comprehension is the greatest barrier of all. And it's the barrier that the general public or layman audience can't break on their own.
Let's help them out by using these tips on your GA.
Context: you need to provide some context because otherwise a non-expert won't be able to appreciate the relevance of your research.
So what's the big idea?
No jargon: Some people call it Jargon Monoxide because it asphyxiates audiences. It is true, not being able to understand a few words will cause the reader to switch off and think that this is just not for them.
The definition of jargon and an example.
The "so what?" factor. The reason why your research is relevant might be obvious to your peers, but it is definitely not obvious to Joe and Jane next door. Tell them in plain English why this matters to their lives.
What are the key takeaways of your work?
Styles of graphical abstracts
Let's now talk about the fun stuff! Style!
When it comes to GA's, there isn't a one-size-fits-all, cookie-cutter template. Scientists and artists from around the world have explored a variety of approaches and styles.
So while there are no concrete rules about what a GA should look like, we're familiar with a number of popular styles and how each one fits a certain audience.
Let's have a look at a few examples of some different styles and where they sit in the Experts-Public spectrum.
Style 1: The classic diagram
This is a more traditional style of GA that's been around for a while. Using GAs like this wasn't uncommon in the chemistry field a few decades ago, given that chemistry is such a visual topic.
You'd notice that there is no background context and it's full of technical jargon. If the target audience is other experts then great, they'll get it. But this is not suitable for any other kind of audience.
Style 2: The p-value aficionado
This is called a 'Visual Abstract'. It's very popular in the medical field, and usually consists of vertical or horizontal panels. It's a little more accessible than the previous style, with some easily recognisable icons and some text to guide the reader. But, it's still geared towards other scientists. ​
Style 3: The infographic​
In the infographic style, there's less emphasis on data and more emphasis on the main scientific message and the "so what" factor.
As the most versatile style, it provides a good middle ground on the accessibility spectrum. It starts with a sentence that provides some background context, and the images are clear and interesting. What's important is the use of a large eye-catching graphic that draws people's attention.
Style 4: The comic strip​
Here we can play with our knowledge of pop culture, humour and artistic freedom.
A comic-style is perfect for telling your scientific story in a fun, whimsical way which can include metaphors or real-world references. This is by far the most accessible way for the public to understand the intentions behind the science, without going into the nitty-gritty detail.
The last style is a comic style and is clearly aimed at the general public. It's visually appealing with some custom graphics, and it uses humour to convey the key scientific message: opening up the target audience to engage with everyone.
How can I design one?


Before we dive in, let's establish one unbreakable rule.
Your GA will be CLEAR and CONCISE. Got it? Good.
What's that? You've got an awesome multi-dimensional plot with 8 colours? Great!
Keep it in the paper, that's where it belongs.
Got a beautiful table with 20 rows of significant p-values? Amazing!
Keep it in the paper, that's where it belongs.
Let's keep this rule in mind as we work through the following steps.
Step 1: Planning the content
Once you've identified your target audience, let's decide on the content, starting with the text.
While you do need some text to provide context and to guide the reader through the graphics, you'll need to keep it as short as possible: definitely less than 80 words.
What to write
We're huge advocates of the And - But - Therefore format of storytelling invented by Dr Randy Olson in his book "Connection" which one of our favourite science communication books of all time!
The 'And' is the context (background), the 'But' is the hook that holds the reader's attention (knowledge gap), and the 'Therefore' is what you found (results and conclusions). You can read more about this format of storytelling here. We can leave out the methods (unless you're writing a methods paper!). If your reader is interested, they can find them in all their nitty-gritty glory in the full paper.
Now that you have your target audience in mind, let's decide on the content, starting with the text.
You do need some text to provide context and to guide the reader through the graphics, but keep it as short as possible. And anyway, the clearer your graphics are, the fewer words you'll need!
How to write it
If you're talking to experts, you might have some technical words, but if you're engaging with the public you'll need to stay away from all jargon. Remember that jargon monoxide is lethal!
Step 2: Concept
Crack your knuckles because now we're getting to work on how your GA will look. On paper, or in your design software, make the first draft.
If you're particularly arty, roughly draw the key graphics that you'll polish up later. If not, don't worry, just keep in mind where you want to put in the graphics, and afterwards, we'll track down the best the internet has to offer.
Size
Ask yourself where your GA is going to be distributed most, because this will determine its size. If you're submitting it to a journal, you'll need to follow their instructions. Or maybe you just want to make a splash on social media. Twitter, Instagram etc. each have their own preferred sizes, and this determines whether or not your GA will be cropped when viewed on mobile devices etc. Decide which platform will give your GA the best chance of being seen, and size it accordingly.
Layout
Most things are either read left to right, or top to bottom. The easiest way to lay things out neatly are by arranging text and figures in panels, which could be connected by an arrow or numbering system. We've covered this in detail for scientific posters, and luckily the same principles apply.
Panels are an easy way to compartmentalise information.
Negative space
No, this isn't astronaut terminology. Negative space just means space on your GA that's not filled with stuff. It's a resting spot for the eyes.
Step 3: Designing


Graphics
This is the most important part. This is what first grabs the reader's attention when they start scrolling through Twitter, still half-asleep, while they eat breakfast. It should be big, bold, and capable of landing a solid impression. One glance should give your topic away. So, naturally, this isn't the place to put Figure 3.1A of your manuscript!
The reason we're choosing your image first is because, unless you're making your own from scratch, the image will determine which colours you can use for the rest of the GA. We'll go into more detail in the next section.
You can outsource modifiable images legally through The Creative Commons Search Engine, and there are sites dedicated to this, including PixaBay and PNG Tree. For photos, check ou